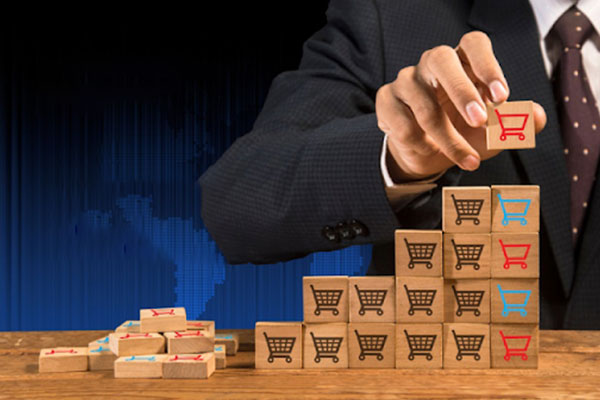 E-commerce business has huge potential when it comes to the B2B industry, but it has to be approached in the right ways. The B2C and B2B industries are completely different; hence, what works in a B2C e-commerce context may often fall flat when dealing with B2B e-commerce. To know how to increase the sales in B2B e-commerce business, it is important to know about the B2B e-commerce market. 
So, let's understand what is B2B e-commerce market. 
Understanding B2B Market
B2B e-commerce includes the online sale of products and services between companies. This is as opposed to B2C, which describes the online business transacted between a business and individual customers. 
B2C e-commerce transactions are relatively simple, but B2B transactions are much more complex. B2B transaction prices are highly variable, depending on a number of pricing variables on the products. In addition, the B2B e-commerce market generally has to deal with more complex tax and regulatory impediments. 
Now, let's understand how you can enhance the sales in the B2B e-commerce business. 
Build Your Brand Awareness
Brand awareness impacts trust, increase repeat purchases and even helps in SEO by increasing organic traffic. More people are aware of your brand name, the higher your sales will be. To improve brand awareness, it is important to focus on quality. Create high-quality content, consider influencer partnerships, partner with other businesses in your industry, don't neglect paid ads, and be active on social media. 
Optimize for Mobile Users
Mobile devices have empowered B2B buyers with a wealth of knowledge that they can access from anywhere. You should make your entire website responsive for smartphones, tablets, and other mobile platforms. 
Build Proper Email Marketing strategy
Build your email list and strategic a good email marketing campaign. Other channels may not be permanent but you always will own your email list. A good email marketing strategy can help in increasing sales. 
Drive More Traffic with Facebook Advertisement
It is one of the best ways to drive new visitors to your store, convert them into paying customers and re-engage them to buy even more. 
The average return on investment from Facebook ads in e-commerce is 152%, and it is the largest social media platform for e-commerce orders. If you are not advertising on this channel, it is a big opportunity missed for your brand.
Provide Excellent Customer Service
Customer service plays a very important part when it comes to increasing sales. If you are providing a good service experience to your customers, they will suggest your website to others and will also revisit your website for more shopping. Customer service is the new marketing for many successful brands. Engagement automation in the form of context chat can also help brands push promotional content or invite customers to ask questions. 
Run Strategic Promotions on Your Website
Run flash sales on your website and offer a great price. Promote your offers on paid social channels. You will have to spend some money on marketing, but that will help in increasing your sales. 
Make Products Easy to Find and Search
Individual product pages are often difficult to locate in a comprehensive online catalog. Make sure that you have an internal search feature that will render your offerings discoverable. You can also cross-link them on other product pages as related content. 
Apart from all the above-mentioned tips, an effective B2B e-commerce strategy must be developed with the end goals in mind. Refining your process based on user behavior and feedback is essential. These easy tips can help you achieve consistent e-commerce profits at low overhead, creating a virtuous cycle that strengthens your business.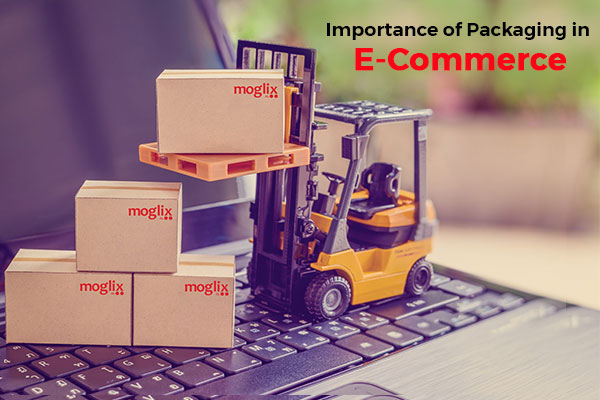 In the e-commerce business, the end product that you send to the customer has the most value. If the product received by the customer gets damaged in the process of shipping or delivery it does immense harm to the business and brand reputation. Hence, in the e-commerce business, the importance of packaging is manifold. 
The main aim of improved packaging and labeling is to ensure the safe delivery of the product and effective promotion of the brand. Investing in packaging supplies provides an immense boost to the goodwill of the business. Therefore, you should give topmost priority to the packaging. Let's first understand why it is important to invest in packaging.
Why Investing in Packaging is Important in E-Commerce
Most of the e-commerce businesses are taking great interest in the latest packaging technology and investing a lot of funds to improve the packaging and labeling of their products. The main objective is to provide the best service to the customers by delivering the products in the best condition. If customers are satisfied, they will become loyal to your website and become regular customers, indirectly increasing your business.
Reduces Company Costs
Many businesses tend to overlook the importance of packaging as they fail to understand that in e-commerce, the packaging is very important and helps in reducing the overall company's costing. For instance, if the customer receives the product in the right condition, there are minimal chances of returns, because when a customer chooses to return your product, you have to incur additional costs to reship the returned product. In the case of a refund, you have to reimburse the cost of the product, which would again cut into the company's profits. Hence, the packaging ensures that the product is delivered in good condition, thereby avoiding the extra costs. 
Builds Relationship with the Customers
The packaging is a core aspect of building a relationship between a brand and the customer. If the product is well-packaged, it gives a lasting impression on the customer. The customer experience is what makes or breaks the brand reputation. Good customer experience helps in earning customer's loyalty. 
Creates Good Impression and Brand Identity
Good and proper packaging helps in creating a good impression of the product on the customers. Proper packaging also helps in creating a strong brand identity. You can add a label with the brand logo, brand name, etc. to stand out from your competitors and create a distinct value of your brand.
Promotes Brand Value
The packaging is just not a simple container that holds the product but is designed to ensure that the product is safe from any damage during the transit. The packaging should not be too complex or too sophisticated, but it should fulfill the objective. All it helps in promoting and enhancing the brand value. 
Some General E-Commerce Packaging Tips
Use Appropriate Boxes for Shipment
Make sure that the box that you are choosing is in good condition and the right size.
Use Bubble Wrap or Other Packaging Material
If you want the products to reach the customer in good condition and do not break or damage, never pack them directly in the box and send for shipment. You should always use bubble wrap, foam, raffia on the box, etc to ensure safe shipping of the products. For better safety, you can also wrap items individually with bubble wrap. Make sure that the product kept in the box does not move around or else add more packaging material. 
Close the Box Securely with Strong Tape
Another reason for damaged products getting delivered is the use of low-quality tape that gets open during the transit. Always use strong brown packing tape or reinforced packing tape which is wide enough. Make sure that you close every loophole on the top, bottom, and corners. 
Always Recheck the Shipping Information
Apart from damaged products, delayed shipping also hampers your brand image. To make sure that this does not happen with your business, always use the complete and correct name and address so that the product gets delivered on time. 
In the end, you need to understand the importance of good and proper packaging. Following and incorporating these simple tips while the packaging of any product can offer you great benefits. If you follow the above-mentioned tips and consider the importance of proper packaging your e-commerce will grow and the brand value of the organization will also be increased.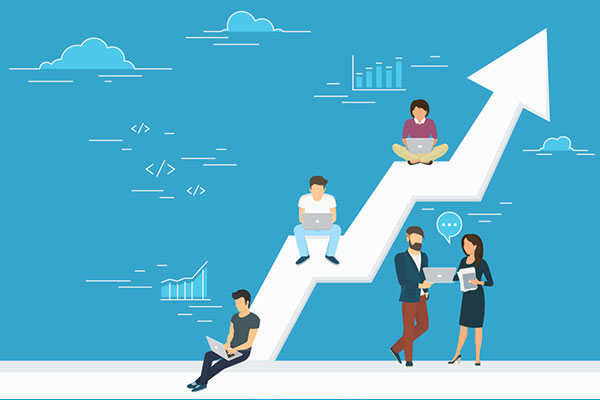 E-commerce is one of the most thriving sectors in India and has changed the shopping pattern of individuals. Gone are the days, when people used to shop for fashion from these online stores. Today, even B2B sector relies on online shopping for their industrial and business supplies.
This positive shift in the shopping trend of the customers has been welcomed by the online marketing sector, which raised a number of entrepreneurs venturing with various products. However, this has increased competition in the market. 
B2B e-commerce business has opened immense opportunities for the online industry, and the following has been forecasted for Indian e-commerce:
Growth in Marketing 
Marketing and branding activities are an important part of e-commerce sites. Many e-commerce sites have seen a gradual growth in performance-based marketing and have turned out to be a blessing. This offers great profitability. It is important to pay attention to the market that brings in a considerable amount of sales in the future. 
Rise in Wallet Usage
With everything shifting to smartphones, businesses have become more digitized in payment. Last year, wallets and online payments were in trend, and in the coming years, the trend is not going to fade away. More and more people are adopting digital and cashless payments. Wallet usage will surely become the preferred choice of payment mode in the coming years.
New Categories to Take Over the Stakes
Now, Indian e-commerce companies are not only limited to fashion, food, and grocery; they have entered in categories like electronics, tech, and gadgets. New entrepreneurs have set their foot to create, capture and dominate various categories that have a regular impact on our daily lives. 
Digital Transformation for B2B Sector
B2B business can save up to 90% on sales and operating costs due to B2B e-commerce websites. Digital transformation will help in bringing speed, predictability as well as profitability to the B2B segment. 
Customer Care and Engagement will be Crucial
The existence of customer support services allows nearly instant feedback. This feedback keeps sales executives aware of the improvement areas. In the future, there will be a more tech-based approach to this. It will likely help businesses handle real-time customer queries. 
More Emphasis on Data Analytics
Every e-commerce company relies on data analytics to drive decisions. This practice will grow in the future as more specific data tools become available. Data analytics can also be used to drive traffic to the website and also to drive the right offers to the user base. Data-driven campaigns always perform better and the scope of data analytics will surely increase in the upcoming years. 
Virtual Shopping Experience will Increase
The time is changing and so is the shopping experiences. The key purpose of e-commerce sites is to bring the shopping experience alive for the customers. With e-commerce websites, you get an option to visualize how a product is without actually going to a store. 
Artificial Intelligence 
In this era, artificial intelligence is a part of our everyday lives. This will also play a key role in e-commerce as we rely more and more on our mobile devices. At present we have features that suggest our products based on our purchase history, browsing history, likes, etc; however, in the coming years, the tools will become more specific and provide us suggestions more accurately.
Now the technology is evolving every day, and with this, the shopping and e-commerce trends are also changing. Now e-commerce aims to increase sales and multiply the number of online shoppers. The above-mentioned trends just not only aims at enhancing the operation of a website but also focuses on complete customer satisfaction. With so much to be implemented in the e-commerce sector, the B2B e-commerce industry is sure to thrive more avid.