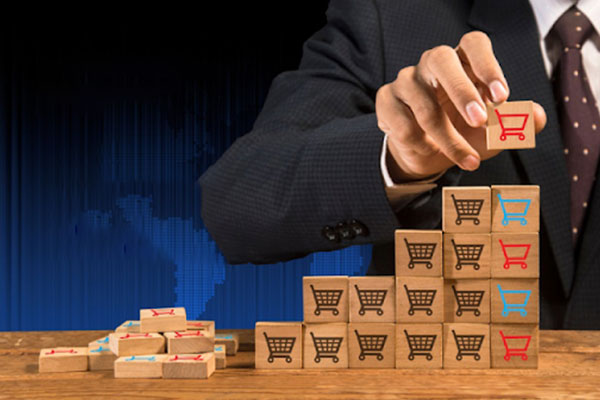 E-commerce business has huge potential when it comes to the B2B industry, but it has to be approached in the right ways. The B2C and B2B industries are completely different; hence, what works in a B2C e-commerce context may often fall flat when dealing with B2B e-commerce. To know how to increase the sales in B2B e-commerce business, it is important to know about the B2B e-commerce market. 
So, let's understand what is B2B e-commerce market. 
Understanding B2B Market
B2B e-commerce includes the online sale of products and services between companies. This is as opposed to B2C, which describes the online business transacted between a business and individual customers. 
B2C e-commerce transactions are relatively simple, but B2B transactions are much more complex. B2B transaction prices are highly variable, depending on a number of pricing variables on the products. In addition, the B2B e-commerce market generally has to deal with more complex tax and regulatory impediments. 
Now, let's understand how you can enhance the sales in the B2B e-commerce business. 
Build Your Brand Awareness
Brand awareness impacts trust, increase repeat purchases and even helps in SEO by increasing organic traffic. More people are aware of your brand name, the higher your sales will be. To improve brand awareness, it is important to focus on quality. Create high-quality content, consider influencer partnerships, partner with other businesses in your industry, don't neglect paid ads, and be active on social media. 
Optimize for Mobile Users
Mobile devices have empowered B2B buyers with a wealth of knowledge that they can access from anywhere. You should make your entire website responsive for smartphones, tablets, and other mobile platforms. 
Build Proper Email Marketing strategy
Build your email list and strategic a good email marketing campaign. Other channels may not be permanent but you always will own your email list. A good email marketing strategy can help in increasing sales. 
Drive More Traffic with Facebook Advertisement
It is one of the best ways to drive new visitors to your store, convert them into paying customers and re-engage them to buy even more. 
The average return on investment from Facebook ads in e-commerce is 152%, and it is the largest social media platform for e-commerce orders. If you are not advertising on this channel, it is a big opportunity missed for your brand.
Provide Excellent Customer Service
Customer service plays a very important part when it comes to increasing sales. If you are providing a good service experience to your customers, they will suggest your website to others and will also revisit your website for more shopping. Customer service is the new marketing for many successful brands. Engagement automation in the form of context chat can also help brands push promotional content or invite customers to ask questions. 
Run Strategic Promotions on Your Website
Run flash sales on your website and offer a great price. Promote your offers on paid social channels. You will have to spend some money on marketing, but that will help in increasing your sales. 
Make Products Easy to Find and Search
Individual product pages are often difficult to locate in a comprehensive online catalog. Make sure that you have an internal search feature that will render your offerings discoverable. You can also cross-link them on other product pages as related content. 
Apart from all the above-mentioned tips, an effective B2B e-commerce strategy must be developed with the end goals in mind. Refining your process based on user behavior and feedback is essential. These easy tips can help you achieve consistent e-commerce profits at low overhead, creating a virtuous cycle that strengthens your business.