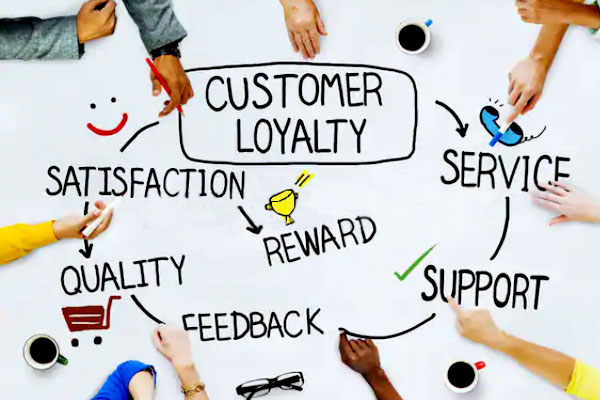 An important key to your business success is keeping the customers happy and satisfied. It not only plays a major role in helping a business reach new heights but also ensures a good brand reputation. On the other side, poor customer service can cost a lot to a business. It not only affects the company's profits but also results in loss of customers and a bad reputation. 
Hence, it becomes very important to retain old customers while making new ones, and ensuring that you enjoy an edge over your competitors. It also increases the lifetime value of customers and boosts the revenue of the company. 
However, due to the great competition in the market and a vast variety of products and services, it becomes difficult to maintain the client base. We have listed some ways through which you can provide a better service experience to your customers and gain their loyalty towards your business.
Personalize your Communication: Connect with customers with personalized and one-to-one communication. Talk to them like your own people, like your friends. Understand what your customers expect from you and try to engage them through social media – reply to their comments and try to frequently answer their queries. Use customers' names in emails. Find ways to show your business's personality and engage customers in it. 
Listen to your Customers: Communication is the most important factor in providing excellent services. Be attentive to your customers and listen to them carefully. Understand their needs, make notes, and try to solve their queries as soon as possible. It prevents misunderstandings and miscommunications that are the most common problems in service settings. 
Ask for Feedbacks: Customers have an opinion about your company. No matter if it is negative or positive, they share it with people eventually. That is why it is important to give your customers better service. Provide them the facility of customer reviews on products so that other potential leads can also benefit from it. If the company acknowledges and acts on their feedback, it sets a precedent that automatically benefits the company.
Be Consistent: You need to be consistent in providing quality services to make them happy. Let them know that their satisfaction is your business's goal. Improve the channels of communication and schedule meetings with employees in order to get any new ideas that might help to increase the customers' satisfaction
Be Realistic and Transparent: The idea of under-promise and over-deliver is the best practice that can help you gain the trust of your customers. Customers share their experiences with other people. So, set realistic expectations and satisfy clients to make them happy.
Add a Loyalty Program: Add a loyalty program to your business. Various offers and incentives prompt your customers to keep coming back to your business. When they get rewards, they feel good. This is an easy way to make customers feel that your company cares about them. 
Business needs to be focused on customer relationships. Be sensitive to their time and requirements. Understand them and stay in touch with them always. Then only they will be loyal to your brand and will help you build an exceptional organization.