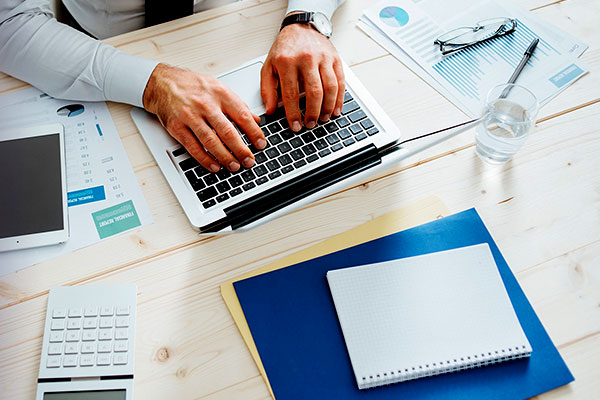 Are you a young graduate and planning to start your own business or have already stepped in entrepreneurship? In both cases, there are a lot of things that you need to know and understand. 
Now, entrepreneurs are taking control and changing the complete market scenario. Many businesses are enjoying the warmth of success, yet there are many businesses that don't meet the good fate and fail. There could be many reasons and mistakes that lead to the failure of these businesses. 
In the competitive market today, it is very difficult to sustain success and very few businesses are able to do this. Most of the new businesses get stuck in their early stages and this happens due to the registration mistakes. So, let's see what are the correct steps that you should follow. 
Opt for the Right Legal Structure for Your Business
If you are planning to start your business, it is very important to know about the business formats, under which you can register. You can register your business as a private limited company or sole proprietorship firm. 
Before deciding how you have to register your business, you should be aware of its advantages and disadvantages.
Single Ownership of Business
You may have seen many businesses in which individuals work all alone, and you find it a good idea to register the company as a proprietorship. However, at some point or another, you would require the assistance of more than one individual for the fruitful working of the business. 
As your business is expanding and increasing, you would get more individuals to keep things in charge. You also might need to consult specialists in regard to various facets of the business. Hence, it is very important to think thoroughly before registering your business.
Treat Employees as Assets
To run any business in a proper manner, you need capable employees working for you. To motivate your employees and deal with their emotional and mental health at work, you have to offer ideal motivators to them. 
Many companies hold various engaging and exciting training workshops and persuasive seminars to keep the worker fit and stress-free in the working environment and that helps them to work properly and efficiently. 
Do Not Delay in the Launch of Business
Never make the mistake of running a business without registering it. If you have a field-tested strategy do not postpone the registration under the reasonable system and acquire the legitimate insurance of your business. 
Financial support is fundamental to the development of a business. While picking the business structure, you should be extremely cautious and unpretentious where you could deal with the capital and handle the unexpected difficulties on the way of your startup expansion. 
Registration Mistakes About Managing Taxes
Most of the entrepreneurs are not aware of the taxes and other aspects, which are essential for everyone eventually in time. 
When you start a business, managing duties is a different responsibility in itself. Before beginning the business, you should counsel a firm, where individuals could teach you how the registration should be done in advance. There are a lot of registrations and licenses, for example, shop and establishment permit, GST registration, professional tax, EPF, etc.that you need to follow. 
So follow the correct steps in order to register your business. Avoiding registration mistakes can be beneficial for your business and you can make your startup or business run smoothly without any issues.