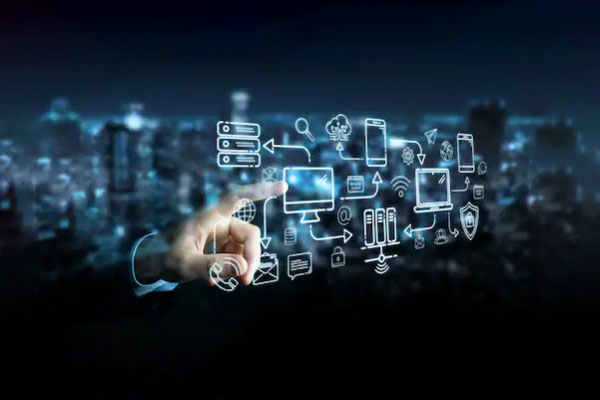 No matter what is the size of the business, or what product it deals in, technology is very important for your business. Technology not only helps you generate leads thereby increase the revenue but also help you understand the behavior of your clients of their feedback. 
Let us understand, how technology is changing the way you do business or how you communicate with your customers.
Improves Business Communication: All businesses rely on several aspects of technology for communication such as email, instant messaging, skype, video conferencing, etc. Communication failure can lead to business disasters. The technology ensures that you can communicate in even the most difficult situations. Thus, technology plays a very important part in improving business communications. 
Increases Efficiency: There is no secret that there have been advancements in technology in recent years. Advancements are strategically designed to improve efficiency and reduce laytime in office.
Protection of Important Assets: Cyber attacks have been growing since the past few years, so too are cybersecurity defenses. In an era where all the important business data is stored in the cloud or on endpoints, it is necessary to employ security technologies to protect the data. There are various tools and software available that safeguard the confidential and important data of a company from being hacked. 
No Limitations: Businesses across the nations are diverse in needs and cultures. Technology helps these businesses to spread their empire throughout the globe. There is no limit to what you can accomplish with the help of technology advancements. Great targets can be achieved with it.
Saves Time and Money: Now, technology performs various tasks for which we used to depend on the manual efforts. This allows employees to focus on other important duties. It saves money by cutting employee expenses and improves productivity.
Increases Business Capacity: Technology allows a business to reach more people in less time. Businesses use a variety of technology mediums to communicate the clients, potential clients, and experts. Webinars, e-newsletters, and blogs are hosted by technology. That is why it increases the capacity of businesses to work together through CRMs.
Improve Work-Life Balance: Technology also enables employees to maintain a work-life balance. From work-from-home to work at remote locations, improved network connectivity allows employees to work smoothly. Most businesses work paperless, so employees are also able to work at flexible hours outside the office. 
It can not be denied that technology ultimately made living worthwhile. So, one has to be responsible enough in utilizing the power of technology and enjoy its benefits.